Transport and Storage Services
Octopus Express has a well trained and vastly experienced workforce well supported by our management team with over 50 years combined experience in all areas of distribution, import, export, transportation, warehousing and storage. Our transport services include a variety of road, sea and air freight services as well as a wide range of two man and fragile freight services. Here at Octopus express logistics we strive to provide all of our clients with first class customer services in association with a total transport solution designed specifically to meet our customers individual criteria. Whether you require the services of a basic distribution company, or a more complex solution totally integrated with your own internal network or even if you need a project manager, Octopus Express Logistics will be able to manage, control and deliver your freight to meet your needs.
Image is an important part of our mission statement and therefore all of our staff at Octopus Express Logistics are fully uniformed, some where required, wear our clients uniforms promoting their corporate id and further enhancing our service commitment to you our customer. We also recognise that many customers have special needs and through our intensive package of staff training we can now say that most of our delivery drivers are ADR trained enabling us to move and handle dangerous and hazardous cargo as well as the fragile and sensitive freight.
Warehouse & warehousing, Storage, Road Haulage, Distribution
Octopus Express Logistics offer the complete transport service ranging from the warehouse and warehousing / storage including full Pick-and-pack facilities, Contract haulage and distribution services, Specialist Two Man Deliveries and installation, Overnight parcel collection and deliveries, Same-day courier service (Van to Artic), International courier and freight service, Overnight and 2-3 day pallet collection and delivery, Waste collection and waste transfer, Home delivery, Office and home removals, Logistics and Logistics consultancy.
Our Beginnings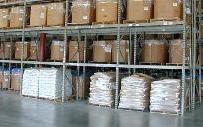 From the beginning our company was formed to meet the demands of two main local Essex companies who despite using numerous transport and distribution companies could not get a satisfactory level of service. Octopus Express Logistics was formed to accommodate them, but soon grew exponentially due to the market demand for quality and service. Octopus Express Logistics continues to grow through increasing our own warehouse facilities and the introduction of our franchises. Our company operates vehicles of all sizes, from small panel vans to articulated forty-footers, with our fleet currently standing at 29 vehicles strong with extensive backup from a proven network of support operators and of course our new franchises. At Octopus Express we more than appreciates that the more of the movement we control the less there is to go wrong – in short we will handle your distribution needs to your complete satisfaction – a true one-stop transport shop, whilst, at all times being flexible enough to change our service ideas to further enhance our customer service. Your needs are the most important to us and we can accommodate more than one principle of distribution to more than meet your requirements.
Same day and dedicated deliveries
Our sameday Express service or Sameday Pallet Courier Service provided by a recognised Freight Forwarding company in Thurrock. We offer a variety of services including Transport, Storage and Pallet distribution, as well as European and deliveries throughout London and the Home counties. We also offer our document archiving and storage facilities.Our main services are Freight deliveries, European deliveries, London delivery, Same day express couriers, Freight forwarding company Essex, Storage and archiving services Essex, Logistics Firm Essex, Freight Forwarding South East, Pallet distribution UK, Express pallet services, European pallet service, Logistics Firm London, Pallet distribution South East, Essex express couriers, same day distributors, freight distribution, Courier Service Lakeside, Express Courier Lakeside Storage Company Essex, Document Archiving Essex, Freight Deliveries Essex, European Deliveries, Delivery Firm Essex, Freight Forwarding Company Essex, Storage South East basically anything you would need from a same day company in Thurrock Essex from the above services to product fullfillment and beyond.
Why not call us for a no obligation quote on 01708 202375